True Drinks Raises $3.6M
Wednesday, March 1, 2017
Share this article: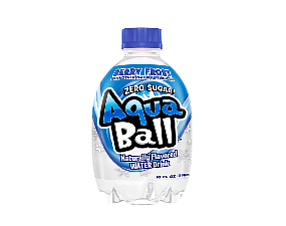 True Drinks Holdings Inc. in Irvine raised $3.6 million in equity backing, the company and regulatory filings said.
An SEC filing shows $3.2 million was generated from selling about 32,000 of 50,000 preferred shares True Drinks had recently designated as Series D convertible shares. The company also issued warrants as part of the offering.
Some 45% of the $3.6 million originated from "current directors and large shareholders," Chief Executive Kevin Sherman said in a statement.
OC technology entrepreneur and investor Vinny Smith is a major shareholder in the company and True Drinks recently added James Greco to its board. Greco heads Pilgrim Holdings LLC in Delray Beach, Fla., a food and restaurant industry consultant.
True Drinks' main product is AquaBall, a water the company bills as "naturally flavored, vitamin-enhanced, zero-calorie, dye-free, sugar-free" and sells to kids as an "alternative to juice and soda."
The water maker has licensing agreements to use Disney and Marvel characters on its products.
Its water is bottled under an agreement with Ontario, Calif.-based Niagara Bottling LLC, and sold in 9,000 stores in 44 states.
True Drinks trades over-the-counter and had a recent market cap of about $11 million.