February Mixed for OC Automakers
Wednesday, March 1, 2017
Share this article: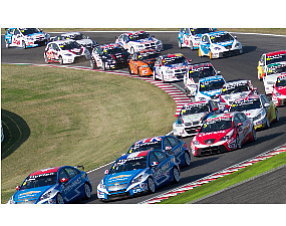 Three of the four largest Orange County-based automakers exceeded the national sales pace for new vehicles in February, according to New Jersey-based market researcher Autodata Corp.
U.S. auto sales declined 1.1% year-over-year in February, adding 1.33 million cars and light trucks, and are on track to reach 17.58 million for the year.
Hyundai Motor America in Fountain Valley sold 51,438 vehicles, about the same as in February 2016. The total includes sales from Genesis Motors USA in Fountain Valley, which sold 1,582 vehicles. Without Genesis Hyundai would be down 3% for the month and 1.9% for the year.
Kia Motors America Inc. in Irvine sold 42,673 vehicles, down 14.2%. Its year-to-date sales totaled 78,299, an 11.1% decrease compared to the same period last year.
Mazda North American Operations in Irvine was up 5.9% with 22,824 vehicles. The automaker's year-to-date sales added up to 44,522, a 7.9% uptick.
Cypress-based Mitsubishi Motors North America Inc. sold 10,924 vehicles, up 38.8%. Mitsubishi's flagship Outlander CUV lead the way with total sales of 3,665, a 72.8% jump over February 2016. The automaker sold 17,381 vehicles year-to-date, a 23% year-over-year increase.
U.S. auto dealers have sold 2.47 million vehicles this year, a 1.4% dip compared with the first two months of 2016.