Irvine Law Partners Come and Go
Thursday, June 29, 2017
Share this article: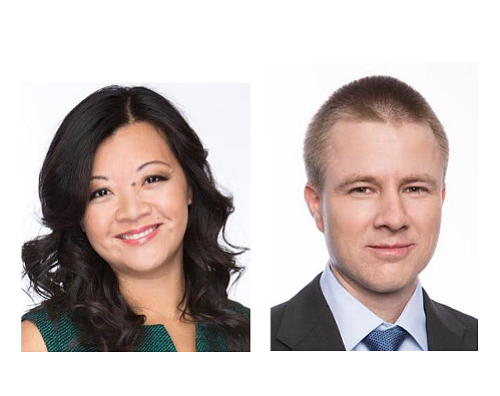 Two partners have joined the Irvine-based Umberg Zipser LLP law firm.
Mei Tsang left Fish & Tsang, where she was a name partner. She told the Business Journal it wasn't an easy decision and that she wanted a platform where she could give her clients a greater scope of services.
"A lot of my clients are international in different emerging markets, so branching out to a broader service (platform) is something my old firm couldn't offer, so it made a lot of sense to go in this direction," she said.
Tsang has an international intellectual property practice focused on helping clients formulate their IP strategy and shepherding their IP through various business cycles to achieve their business goals worldwide.
Ryan Dean also left Irvine-based Fish & Tsang to join Umberg Zipser. He specializes in global patent and trademark prosecution for clients of all sizes, focusing primarily in the areas of mechanical and aerospace engineering, process engineering, household and consumer products, medical devices, and fluid conditioning systems.

Both attorneys will strengthen Umberg Zipser's IP litigation practice, which has always been a core area of focus, Tom Umberg said in a release.