JWA Traffic Down in May
Wednesday, June 21, 2017
Share this article: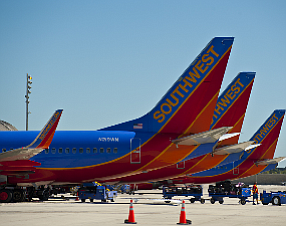 Passenger traffic at John Wayne Airport declined 4.6% in May to about 879,000 year-over-year.
Traffic year-to-date was down 2.9% to just less than 4.1 million passengers.
Commercial flights declined by 3.7% to about 3,850. Flights year-to-date were down 2.7% to 17,900.
International passenger counts were down by nearly half to 17,700. International flights declined by more than half to about 90 for the month.
International passenger totals and flights year-to-date were down by about 35% each: 93,800 passengers on 555 flights.
The three busiest airlines by passenger count were Southwest Airlines with 352,800; American Airlines with 151,200 and United Airlines with 135,500.