Chapman Sees Lower OC Job Growth
Wednesday, June 21, 2017
Share this article: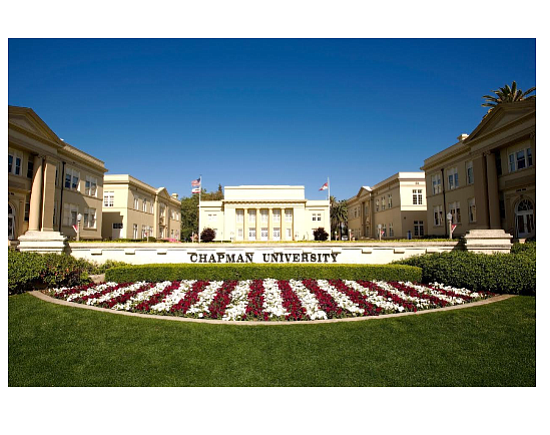 Job growth in Orange County will slow this year to an estimated 1.5%, the slowest since the economic recovery began in 2009, according to Chapman University's annual economic forecast.
Orange County already has unemployment of 3.2%, indicating any future job increases are not likely from the unemployed returning to work, said the report from the A. Gary Anderson Center for Economic Research at Chapman.
"New entrants to the labor force may add to the supply. But that doesn't look promising,
given the projected graying of Orange County's population," the report said.
Economist Jim Doti, former long-time president of Chapman, delivered the forecast this afternoon at the University's Musco Center for the Arts
Construction, which has been a major engine of growth in OC in the last five years, may slow this year as residential building permits are forecast to increase 3.9% this year, down from 10.9% in 2016.
The report also discussed U.S. and California.
The U.S. economy will grow about 2.3% growth in 2017, up from 1.6% in 2016.
However, it said "a realistic expectation" of long-term growth in the U.S. economy is 1.6%, rather than the 3% predicted by President Donald Trump.
U.S. job growth will be constrained by low unemployment and projected declines in the working age population.
"Any prospects for increasing productivity would come from tax reform or regulatory reform," the report said. "The passage of any significant legislation, however, is in doubt."
It predicted inflation will remain constant at 1.7% this year and the 90-day Treasury bill will rise 50 basis points by the end of the year.
In California, the fall in high tech jobs will be "a dominant force, leading to a slowdown" in the state's economy.
"These job losses appear to be related to the fact that Silicon Valley housing prices are among the highest in the nation," the report said. "Workers are relocating to other technology hubs located in regions where housing is relatively more affordable."