First Foundation Buys Bank
Thursday, June 15, 2017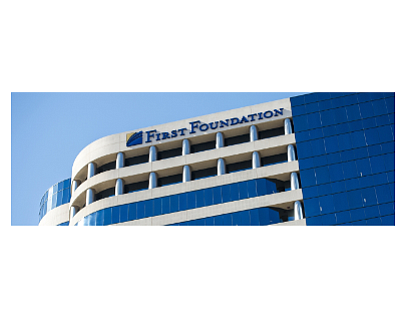 Irvine-based First Foundation Inc. said it purchased Community 1st Bancorp for $50.4 million in stock to increase its presence in the Sacramento region.
Community 1st Bancorp is the parent company of Community 1st Bank, which has $373 million in total assets and offices in Auburn, Sacramento and Roseville. The transaction is expected to close in the fourth quarter.
Community 1st Bancorp shareholders will receive 0.453 shares of First Foundation common stock in exchange for each share of Community 1st Bancorp, subject to adjustments based on fluctuations in First Foundation's stock price through the closing date. The transaction is based on a closing price for First Foundation's common stock of $16.57 as of June 13 and the value per share for a Community 1st Bancorp shareholder is $7.51.
Shares of Community 1st jumped 22% to $7.01 on volume of 183,000 shares and a $38 million market ca. Its average daily volume is 595 shares. First Foundation shares declined 2% to $16.29 today; its 52-week high is $17.26.
After closing, First Foundation said it will have about $4.1 billion in total assets based on March 31, 2017 financial information. The transaction is expected to be immediately accretive to First Foundation's EPS.
First Foundation, a financial organization founded in 1990, began offering banking services in 2007 and is now the fourth-largest bank based in Orange County with $3.5 billion in assets as of June 30, 2016.
The merger with Community 1st Bancorp will become the fourth acquisition for First Foundation, which acquired Desert Commercial Bank in Palm Desert in 2012, Pacific Rim Bank in Honolulu in 2015 and two branches in Seal Beach and Laguna Hills from Pacific Western Bank last December.
Sheppard, Mullin, Richter & Hampton LLP served as legal advisor to First Foundation. Community 1st Bancorp received advisory services and a fairness opinion from Sandler O'Neill + Partners, L.P, and Weintraub Tobin Chediak Coleman Grodin Law Corp. served as legal advisor.