Family Businesses Honored
Wednesday, June 14, 2017
Share this article: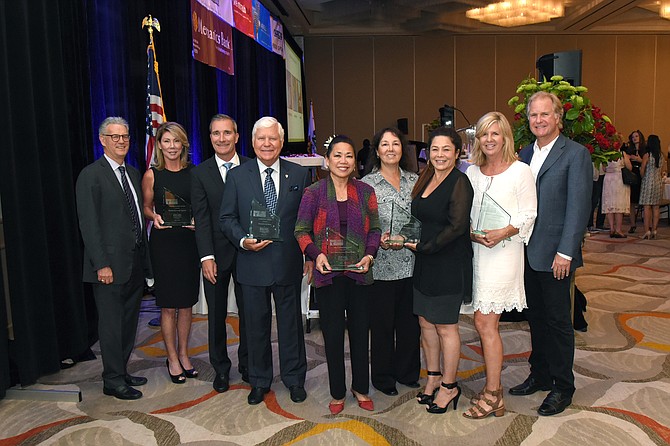 About 325 people attended the Business Journal's 18th annual Family-Owned Business Awards luncheon at Hotel Irvine on Wednesday.
A.G. Spanos, president of business operations for the Los Angeles Chargers, delivered the keynote address. He spoke about the "sense of accomplishment" he feels as a third-generation family business owner. His grandfather became majority owner of the Chargers in 1984, and Spanos now manages the family-controlled football team alongside his brother.
The 2017 Family Owned Business Awards honorees are:
• Baldwin & Sons, based in Newport Beach, for longevity
• Estolia's Food Products, based in Aliso Viejo, in the up-and-coming business category
• Leaf Communications Consulting Inc., based in San Clemente, as a small business
• Hobie/Tuvalu, based in Dana Point, as a medium-sized business
• WAXIE Sanitary Supply, based in Santa Ana, as a large business
Profiles of the winners will be featured in the Business Journal's June 26 edition.