Bank Interim CFO Quits
Wednesday, June 14, 2017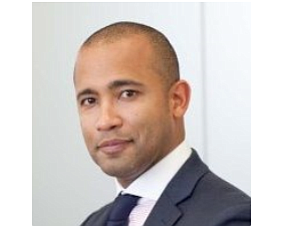 Santa Ana-based Banc of California Inc. said J. Francisco A. Turner has resigned from his roles as interim chief financial officer and chief strategy officer.
Turner's decision to resign did not relate to any issues regarding the company's financial reporting or the integrity of the bank's systems or controls, the bank said. Turner told the bank he intends to pursue financial technology, venture investing and other interests.
Shares in Banc of California (NASDAQ: BANC) fell 1.57% to $21.95 and a $1.15 billion market cap. The shares have doubled since a 52-week low of $10.93 in October.
Chief Accounting Officer Albert J. Wang will become principal financial officer as the company continues its search for a permanent CFO with the assistance of Korn Ferry.
Prior CFO James McKinney left in September to take a job at Kemper Corp., an insurance company based in his hometown of Chicago.
Chief Executive Douglas H. Bowers said the bank "is encouraged by the progress" made in a search for a new CFO.
Bowers took over in April from Steven Sugarman, who resigned in January at the same time it was announced the Securities and Exchange Commission was investigating how the bank handled allegations by an anonymous blogger in October.
Prior to joining Banc of California, Wang served in various leadership positions with Santander Bank, N.A. from 2011 to 2016, most recently as chief accounting officer. Wang previously held leadership positions at PwC providing assurance and business advisory services to depository and lending institutions.