Deloitte Makes Changes
Monday, June 5, 2017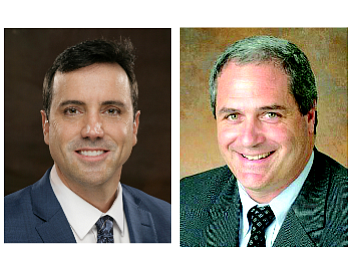 Deloitte & Touche LLP named Tim Brandt chief of its Orange County offices where he will oversee 750 employees.
Brandt, 48, succeeds Rob Lucenti, who held the role for almost 10 years and is being promoted to audit growth leader for the West region, in charge of a Pacific Coast stretch of land from Seattle to San Diego. Lucenti, 54, said he will continue living in OC.
Brandt, who grew up in Laguna Beach, has worked for 26 years for Deloitte, most recently as the technology practice audit leader for Orange County. While bigger technology companies have left the county, he sees new startups emerging, particularly in software as a service and cyber-security.
"Those are the two areas that we are focusing on and we're seeing a lot of growth," Brandt said.