5 Fast-Growing Chains Hit List
Friday, June 2, 2017
Share this article: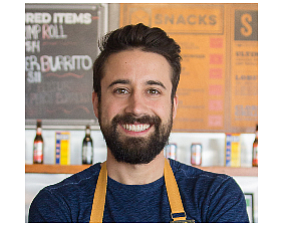 Five OC-based restaurant chains and two of the companies' chief executives made the 2017 Fast Casual Top 100 list for fast-growing food offerings.
The list this year overall noted 76 chains and 24 executives.
The OC-based restaurant chains are:
No. 3 Slapfish in Huntington Beach, which has eight locations, six of which are in OC. The company plans to operate about 15 locations by years end, with locations in four new states and two foreign countries, its website shows.
No. 14 Pieology in Rancho Santa Margarita, which has about 135 locations and commitments that will double its size, as well, the trade magazine said.
No. 18 Muscle Maker Grill, owned by American Restaurant Holdings Inc. in Irvine, which has some 50 units, up about 20% since ARHI bought it two years ago.
No 20 Chronic Tacos in Aliso Viejo, which has about 40 locations, up about 50% in the last year, Fast Casual said.
No. 68 Juice It Up in Irvine, which has 88 locations with plans to hit 100 by year-end, according to the report.
The two CEOs named to the list of top-24 are Andrew Gruel of Slapfish heading the list and Carl Chang of Pieology.