Edwards Q2 Beats Expectations
Friday, July 28, 2017
Share this article: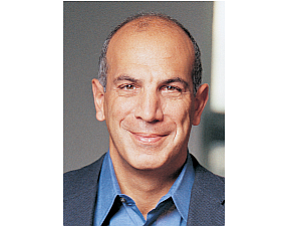 Irvine-based Edwards Lifesciences Corp. reported $186 million in profit on sales of $842 million—up 47% and 11% respectively—for the quarter ended June 30.
The medical device company makes products used to treat structural heart diseases, specializing in artificial heart valves and critical care and surgical monitoring. It recently traded at $119 per share for a $25 billion market cap.

"Growth was led by continued strong therapy adoption across all geographies," said Chief Executive Michael Mussallem, noting that U.S. transcatheter heart valve therapy sales for the quarter grew 28% year-over-year to $316 million. Surgical heart valve therapy sales for the quarter were $207 million, up 4% compared to the same quarter last year.
Mussallem said recently added centers—it has 550 hospitals in its distribution network—greatly contributed to U.S. growth. Outside the U.S. Edwards said Japan is the highest growth region.
The company plans to launch the Inspiris Resilia aortic valve next year in U.S. and Japan following Food and Drug Administration approval this month. The structural heart valve features more durable tissue and expandable frame that allows future valve-in-valve procedures. The valve was approved in Europe last year, is available in European market.
Edwards also plans to ramp up the global launch of its advanced monitoring platform HemoSphere, which received FDA approval in April.
For its transcatheter portfolio, Edwards continues to pump dollars into research and development to strengthen its positions in the mitral- and tricuspid-valve spaces.
"Overall, while still early, we believe our aggressive investments in research and development are well placed in the emerging transcatheter, tricuspid and mitral fields," said Mussallem.