OC Wins One at FAA
Tuesday, July 25, 2017
Share this article: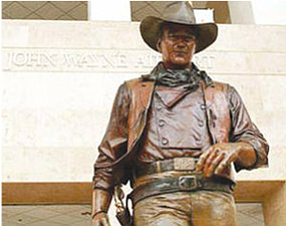 The Federal Aviation Administration denied a Part 16 complaint against Orange County filed by Signature Flight Services Corp. over fixed-base operations at John Wayne Airport.
The summary judgment isn't subject to judicial review but can be appealed, Kevin Willis, FAA director of airport compliance and management analysis, wrote in a cover letter to the finding.
Signature filed the complaint in March, alleging Orange County's Board of Supervisors erred when it awarded a contract in January to run one of two FBOs at the airport to ACI Jet in San Luis Obispo. Signature had been the operator and said it had submitted a bid superior to ACI.
"Signature Flight Support is disappointed by the decision," the company said via email. It "plans to continue to proactively pursuing all legal remedies available."
Fixed-based operators manage facilities for charter carriers and small-aircraft owners.
The second JWA FBO is run by Atlantic Aviation.
ACI Jet began services at JWA on April 1.
The airport's fixed-base operations are expected to be put out to bid in the next 18 to 24 months as JWA develops a new general aviation master plan.
Today's supervisors meeting agenda includes an item to award a three-year, $175,000 contract to New York-based transportation consultants Frasca & Associates LLC "to obtain a comprehensive financial assessment and planning strategy" as part of the airport's general aviation revamp.
The county was represented in the FAA matter by Baker McKenzie's Global Aviation practice in Washington, D.C. Signature's attorneys are at Morrison & Forester in San Diego.