Vans Up in Q2
Monday, July 24, 2017
Share this article: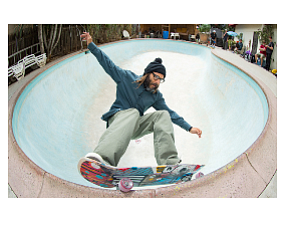 Vans, the largest and fastest-growing brand for parent VF Corp., posted a 9% uptick in revenue in its second quarter, which ended July 1.
Its Americas business grew 9%, Europe rose 5% and the Asia region jumped 29% year-over-year. Vans' direct-to-consumer channel was up 25%, of which e-commerce accounted for 45%. Wholesale sales declined at a low single-digit rate.
VF Corp. expects 2017 "global revenue growth for Vans to be at the high-end of our low double-digit growth range," Steve Rendle, the Greensboro, N.C.-based parent's chief executive, said during an earnings call.
Cypress-based Vans is part of VF Corp.'s outdoor and action sports group, which includes the North Face and Timberland product lines. It sells merchandise in more than 100 countries and about 600 stores, and employs about 7,000, including an estimated 500 in Cypress. Its 2016 revenue was $2.3 billion.