PacLife Gives $1M to HomeAid
Thursday, July 20, 2017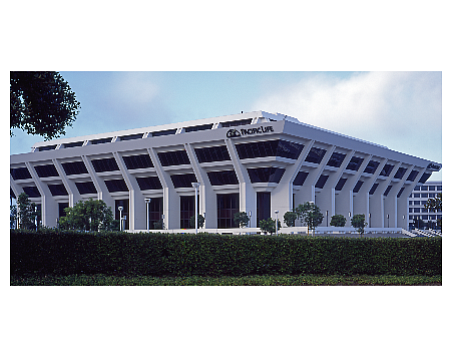 Pacific Life Foundation gave $1 million to HomeAid Orange County to help pay for the group's new Family CareCenter.
PacLife Foundation is a charitable giving affiliate of financial services firm Pacific Life Insurance Co., the largest privately held company, by revenue, in OC; both are in Newport Beach.
Irvine-based HomeAid provides shelters in OC to alleviate homelessness. The Family CareCenter is a 10,000-square-foot facility in Orange, the first project developed and owned solely by the non-profit.
The money will go to capital expenses and operating costs for the 56-bed center, which includes technology and outdoor recreation areas, kitchen and dining space, a laundry, and six full bathrooms.
The center is open year-round and expected to help 500 families a year, "who are homeless and struggling to find safe places to stay," said HomeAid Executive Director Scott Larson.
The center "meets a critical need in the … community," said Tennyson Oyler, foundation president.
The Pacific Life Foundation was established in 1984 and has given more than $100 million to community and national nonprofit organizations.
For more on the foundation's work, and Pacific Life Insurance Co., see Monday's print edition of the Business Journal.