John Wayne Traffic Flat in June
Thursday, July 20, 2017
Share this article: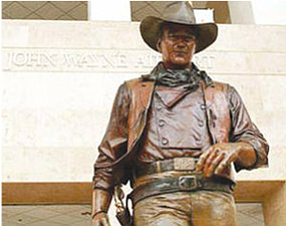 John Wayne Airport said 902,059 passengers moved through the facility in June, compared with 902,673 in the same month last year. The decline of 514 people was less than 0.1% down year-over-year.
Commercial flights declined 2.5% to about 3,817 last month, compared with 3,416 a year earlier.
Year-to-date passenger counts and commercial flights are both down about 2.5%.
The airport at midyear has seen 5.1 million passengers; traffic is capped at 10.8 million passengers this year.
International passenger numbers were down more than 36% to 20,300—and international flights fell more than 42% to 93.
The three busiest airlines were Southwest Airlines with 345,300 passengers; American Airlines with 161,900; and United Airlines with 141,600.