Konica Will Buy Ambry for $800M+
Thursday, July 6, 2017
Share this article: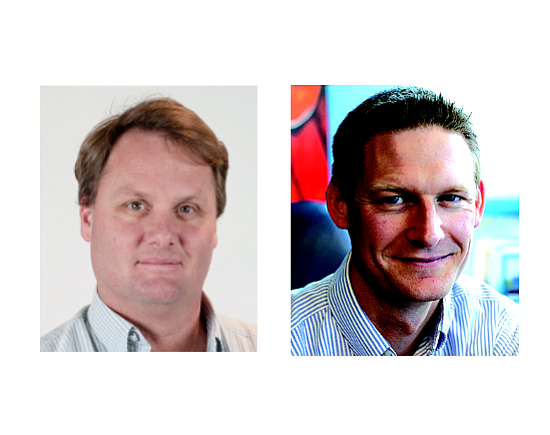 Konica Minolta has signed a definitive agreement to buy Aliso Viejo-based genetic testing company Ambry Genetics Corp., the companies said.
The Japanese company that makes photocopiers and printers will pay $800 million upon closure, with an additional payment of up to $200 million over the next two years if certain financial goals are met.
The transaction is partly funded by Innovation Network Corp. (INCJ), a public-private partnership comprised of the Japanese government and 26 major corporations.
The deal is expected to close by year-end.
The Business Journal first reported on Monday that a deal between Konica and Ambry was in the works.
Charles Dunlop founded the company in 1999 and is Ambry's chairman. "We're excited by this opportunity to unlock new opportunities for precision medicine," Dunlop said in the morning merger announcement.
Multiple reports have both Dunlop and Ambry Chief Executive Aaron Elliott staying on to lead Ambry, and that the company will stay headquartered in Aliso Viejo.
A memo to employees said Ambry's management team is expected to "continue leading Ambry operations after the closing" with "no significant job reductions" because of "the minimal overlap" of the companies.
The purchase of Ambry, which offers a suite of genetic testing for inherited and non-inherited diseases, marks a shift in Konica's healthcare business—"the first stepping-stone to create an exciting new medical platform aimed at fulfilling the potential of precision medicine," according to the press release.
Ambry has identified more than 45,000 mutations in at least 500 different genes.
Konica, as part of its part of its strategy to diversify and boost revenue from its printer business is already in healthcare, primarily with its X-ray diagnostic imaging systems, ultrasounds and other diagnostic devices. It has further ventured into precision diagnosis with its High Sensitive Tissue Testing, a proprietary cancer-detecting technology using fluorescent nanoparticles.
"The combination of these bioinformatics capabilities, alongside Konica Minolta's HSTT technology will create new opportunities for drug discovery and clinical trials not currently available," said Kiyotaka Fujii, senior executive officer and president of global healthcare at Konica in a statement. Konica plans to bring Ambry's genetic testing capabilities first to Japan and then to Europe.

INCJ is capitalized at 300 billion yen—roughly $2.6 billion—with the Japanese government providing over 95% of the capital. It has the ability to invest up to $18 billion across a wide range of sectors including green energy, electronics, biotechnology, and infrastructure development.