Jannard Unveils 'Mind-Numbing' Product
Thursday, July 6, 2017
Share this article: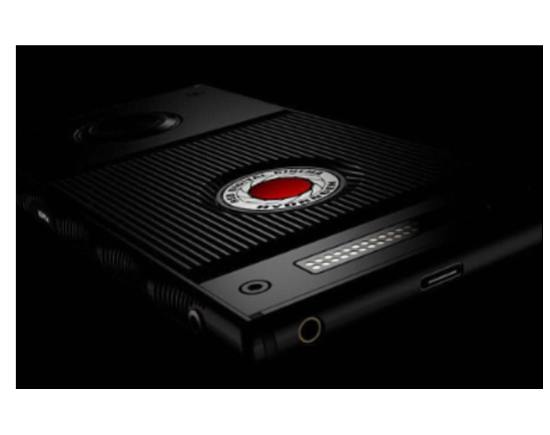 Irvine-based Red Digital Cinema Camera Co. is now making Hydrogen One, a smartphone that "seamlessly switches between traditional 2D content, holographic multi-view content, 3D content and interactive games," founder Jim Jannard posted on the company's online users forum this morning.
Hydrogen is being offered at $1,595 for a titanium version and $1,195 for an aluminum one, and will ship in the first quarter of next year from Jannard's "own personal first production batch." The device doesn't require a headset to view AR and VR content, and will "also integrate into the professional RED camera program."
"Wearable displays not spoken here," he said. "It is no longer necessary to carry (or charge) another device to enjoy multi-dimensional content. Experience 'look around depth' in the palm of your hand, no glasses or headsets in sight."
Last year Jannard called Hydrogen "the most mind-numbing project" he's ever worked on without giving details about even what type of product it was. He later sent out periodic teases in a buildup to today's announcement.
The inventor with about 90 patents to his name dropped out of the University of Southern California School of Pharmacy to start Foothill Ranch-based Oakley Inc. in 1975 with $300. He took the company public in 1995 and sold it to Italy-based Luxottica in 2007 for $2.1 billion.
Jannard launched Irvine-based Red Digital in 2005, and turned over the reins to President Jarred Land in 2013. Last year he explained his departure on Red Digital's online forum, saying that he's "been off the grid for the past couple of years," working on the invention.
He tied for the No. 6 spot on the Business Journal's 2016 OC's Wealthiest list with an estimated net worth of $3.2 billion.