Ubiquity Faces Stock Revoke
Wednesday, July 5, 2017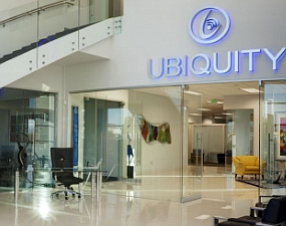 The Securities and Exchange Commission said it has started the process of revoking the stock of Irvine-based Ubiquity Inc., which was due to update its filings with the SEC by June 30 but missed the deadline.
On June 29, Ubiquity filed for a deadline extension until Aug. 15 to become current, according to SEC documents.
Ubiquity's request states that its progress was hampered by a series of "unfortunate events," such as being locked out of its offices for two weeks, lack of cooperation by outside vendors, and unavailability of key people, the documents say.
The SEC granted Ubiquity a partial extension until July 10.
In March, the SEC temporarily suspended Ubiquity's stock, citing a lack of current and accurate information due to delinquent required periodic filings.
The Irvine-based company has been transitioning from traditional media and toward augmented and virtual reality work. It began in 2007 as a film and video production, post production, and graphics company, with its own studios.