Report: Ambry Price $890M
Monday, July 3, 2017
Share this article: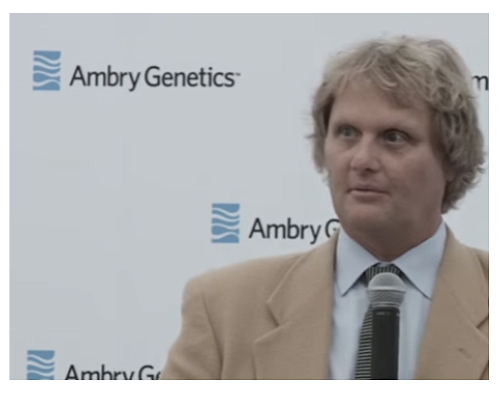 Ambry Genetics Corp. in Aliso Viejo will sell to Tokyo-based Konica Minolta Inc. for about $890 million, a report in Nikkei Asian Review said Sunday.
Ambry Genetics does genetic testing. The Wall Street Journal in January said Ambry had about $160 million in 2016 earnings before interest, taxes, depreciation and amortization, up from $11 million in 2013.
The Journal said the testing firm had retained Intrepid Investment Bankers LLC in Los Angeles "to explore a sale of the company and is attracting interest from private-equity suitors."
"Of course we're interested in selling," founder and President Charles Dunlop told the Business Journal two weeks ago. "But it's not a goal of ours."
In separate communications today, neither Dunlop nor Chief Executive Aaron Elliott would confirm a sale of the company.
Dunlop founded the company in 1999 with $500; Ambry opened a 65,000-square-foot lab in February 2016 to expand its services; it now does more than 500,000 genetic tests annually.
Dunlop owns about half of Ambry Genetics with the rest spread among other investors.
Konica Minolta's equity partner on the deal is said to be Innovation Network Corp. of Japan, a partnership of the country's government and 19 Japan-based companies.
Konica Minolta will own 60% of Ambry and INCJ will own 40%, Nikkei Asian Review said.
Konica Minolta is best-known for copiers and cameras but owns a cancer-detecting technology, High Sensitive Tissue Testing or HSST, "which uses florescent nanoparticles to mark proteins that attach themselves to cancer cells," Nikkei Asian Review said.
Once cancer is detected via testing, a cancer-marking technology could be used to find cancerous cells.
Nikkei Asian Review, one of six financial journals produced by The Nikkei, a publisher similar to Dow Jones & Co. and which tracks the Tokyo Stock Exchange via its Nikkei 225, didn't cite its sources, but said the deal could be announced this week.
Konica Minolta told Reuters in a later news item that a deal hadn't been finalized and INCJ did not respond to a Reuters' request for comment, the news service said.
Konica Minolta traded recently at about a $4.2 billion market cap.