Stowell to Chair Housing Charity
Monday, January 30, 2017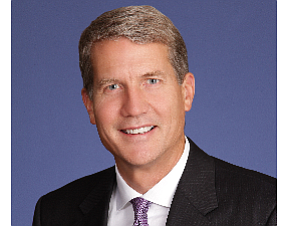 HomeAid America, a Newport Beach-based building industry charity, said CalAtlantic Group Inc. executive chairman Scott Stowell will lead its Board of Directors as Chairman for the next two years.
The charity, founded in 1989, provides housing for homeless families and individuals. It has completed 475 multi-unit housing projects nationwide, valued at more than $215 million, since its inception.
Last year, it completed 30 new projects, adding nearly 500 beds for the homeless.
"HomeAid has a proven model and track record in this area, and our work is needed now more than ever with several major cities experiencing homelessness crises," Stowell said in a statement.
Irvine-based CalAtlantic is one of the country's largest homebuilders, with a market value of $4 billion. It was formed in 2015 when Irvine's Standard Pacific Corp. merged with Ryland Homes of Westlake Village.
Stowell previously headed up Standard Pacific, and has worked at the builder for more than 25 years. He also serves on the board of Newport Beach's Pacific Mutual Holding Co., the ultimate parent company of Pacific Life Insurance Co.
"We are thrilled to have someone of Scott's stature and passion leading our efforts for the next two years," said Peter Simons, CEO of HomeAid America, in a statement.