Grupo Gallegos in Buys, Rebranding
Friday, January 27, 2017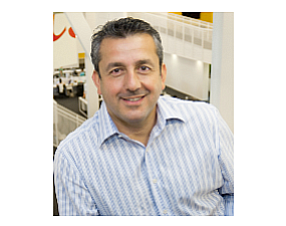 Ad agency Grupo Gallegos in Huntington Beach rebranded itself as GALLEGOS United after buying two companies on undisclosed terms—a New York-based digital agency Canvas and public relations shop RL Public Relations & Marketing in Los Angeles.
The acquisitions raise GALLEGOS United's employee count from 90 to 150. Its clients include Kia Motors America Inc. in Irvine, Wonderful Pistachios, Foster Farms, Comcast, Intuit Turbo Tax. Agency's revenue was $21 million last year. It develops Spanish-language campaigns for many of its clients, and also does work targeting English-speaking audiences.
Canvas has about 30 employees and a roster of clients that includes Viacom, Estée Lauder Cos. and Madison Square Garden. It will continue to operate as Canvas United, and its founder John Kaminsky will be named president, reporting to Grupo Gallegos's founder and Chief Executive John Gallegos.
RL Public Relations & Marketing agency has worked with Nike Inc., Domino's, CoverGirl and California Milk Processor Board in San Clemente, among others. It's changing its name to ROX United. Founder Roxana Lissa will take on the role of president and also report to Gallegos.
Also getting a rebrand are two companies already under Gallegos umbrella—Poly, a business-planning consultancy formed in 2013, will become Poly United; while post-production studio Luna is now Luna United.
All five entities will be part of newly formed UNITED COLLECTIVE group, "created to be as fluid and diverse as the market," according to Gallegos.
"It's one group with multiple doors," he said in a statement. "This allows clients to leverage a core discipline or a wide range of our capabilities, creating a bespoke hybrid offering as needed. While various specialist companies make up UNITED COLLECTIVE, it is by no means a holding company… [It] was created to be in service to its companies."