Snell Names Partner in Charge
Thursday, January 26, 2017
Share this article: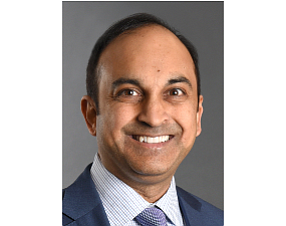 Partner Ketan Vakil is the new head of the Orange County office of Snell & Wilmer LLP; he succeeds Bill O'Hare, who led the office for more than 20 years. O'Hare remains active in his practice as a senior commercial litigation partner.
Vakil co-chairs the firm's intellectual property group and concentrates his practice in areas that include intellectual property protection, litigation, counseling and licensing.
He holds bachelor's and master's degrees in electrical engineering from Vanderbilt University and University of Florida, respectively; his law degree is from the latter's Levin College of Law.
Snell & Wilmer is a full-service business law firm with more than 400 attorneys in nine offices in the Western U.S. and Mexico. The firm represents clients ranging from large, publicly traded firms to small businesses, individuals and entrepreneurs.