Retailer to Cut 148 Jobs
Thursday, January 26, 2017
Share this article: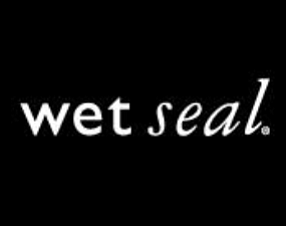 Irvine-based Wet Seal notified the state Employment Development Department that it plans to lay off 148 local workers by March 21. It listed a permanent closure as the reason.
Job cuts, however, appear to be chain-wide according to LinkedIn posts by the retailer's employees throughout the nation.
"I have an amazing team and I'd love to find them all homes after we received the sad news as of late," Ashley Hawe, Wet Seal's district director for Houston, Texas area, posted yesterday. "If anyone is looking for talented dynamic leaders in Houston, San Antonio, Laredo or Oklahoma please let me know."
Rachel Page, Wet Seal's senior vice president of stores and operations, also posted on her LinkedIn profile what appears to be a goodbye note to her coworkers.
"It's the people you surround yourself with that make all the difference in the world These people, my people…and the countless faces that are on my team…they are my reason. No matter where we are, what we do…the world knows what a team is because my #sealstrong crew."
Other Wet Seal employees changed their profile to announce they are looking for new jobs, including former Director of Brand Marketing Kirstin Nagle who joined the company last year from Red Digital in Irvine, and Renee Lancaster, Wet Seal senior corporate recruiter.
The company operates 168 stores in 40 states. It closed 338 underperforming locations and laid off 3,695 full- and part-time employees in January 2015, just before filing for Chapter 11 bankruptcy. It emerged several months later, under the ownership of Philadelphia-based private equity firm Versa Capital Management LLC.
Last week news reports surfaced that Versa is exploring liquidation or a sale of Wet Seal, or operating it solely as an online retailer.
Wet Seal has not filed for bankruptcy as of Thursday morning. The company did not return Business Journal's request for comment.