United Way CEO to Retire
Monday, January 23, 2017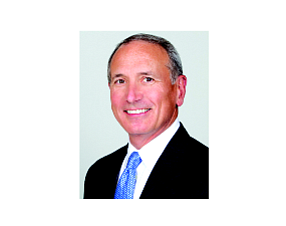 Orange County United Way announced President and Chief Executive Max Gardner will retire when his successor is found later this year.
The nonprofit's board has created a transition committee to work with executive search firm McDermott & Bull to conduct a national search.
"I have every confidence that this transition process will be thoughtful, professional and result in the selection of a leader with the skills and vision to ensure the organization's success for a long time to come," Gardner said.
"The board and leadership team are well equipped to continue the transformation of our organization to one that provides for the next generation of children and families who need our help and empowers the thousands of supporters committed to investing in real and lasting change," said United Way's Chair Sue Parks, who leads the search.
Gardner retired from a real estate development career prior to accepting his current roles in 2011.
He launched the nonprofit's FACE 2024 plan in 2014 to solve the education, income, health and housing needs of local children and families. Early reports show that OC is improving with the creation of FACE's numerous programs, initiatives and partnerships to tackle those problems, the nonprofit said.
Orange County United Way had annual revenue of $18.5 million, employs 45 locally, has 4,627 volunteers and serves 386,201 clients in OC.