Banc of California CEO Resigns
Monday, January 23, 2017
Share this article: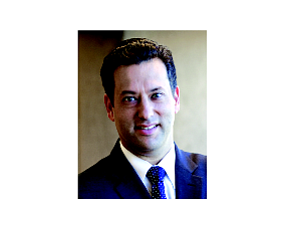 Irvine-based Banc of California Inc. announced Chairman and Chief Executive Steven Sugarman has resigned.
Banc of California is the largest bank based in Orange County by assets, with about $11.2 billion. The bank employs 945 locally and 1,728 companywide.
Robert D. Sznewajs, chair of the Joint Audit Committee, will take over the chairman position while the bank begins a search for Sugarman's successor.
The bank also created an interim "Office of the CEO / President" to run the bank during the search.
Chief Risk Officer Hugh Boyle will become interim chief executive officer and will work with Chief Strategy Officer and Principal Financial Officer J. Francisco Turner to lead the bank.
Turner will take the title of interim chief financial officer and president.
"The Board has trust and confidence in Hugh and Fran as they are both capable and experienced executives who have played key roles in building the Company to where it stands today," Sznewajs said in a statement.
A statement from Sugarman said he is "proud to have led Banc of California and helped to build it into California's Bank."
Sugarman's resignation follows an investigation of possible dealings between the bank and Jason Galanis, who pleaded guilty to securities fraud involving a separate company last year.
The bank's board of directors hired WilmerHale, an international law firm with an office in Los Angeles, to investigate the issue beginning on Oct. 30. An investigation by the firm has so far found no evidence of any relationship between Galanis and the bank.
The bank said it expects to receive a final report in the coming weeks.
The investigation revealed however that the bank issued an incorrect news release on Oct. 18 that stated the bank's board had investigated the issue.
"Company management rather than any subset of independent directors" started the investigation, the bank said.
"The press release also incorrectly stated that the board or a group of 'disinterested directors' had received 'regular reports including related to regulatory and governmental communications,'" the bank said. "This overstated both the degree to which the company had been in contact with regulatory agencies about the subject matter referenced in the blog post, as well as the involvement of the directors in oversight or direction of the inquiry."
The Securities and Exchange Commission launched a formal investigation on Jan. 12 about the incorrect news release.
The bank said it intends to fully cooperate with the SEC's investigation by providing access to bank's documents related to the Oct. 18 news release and related public statements.