Unemployment Down, Jobs Too
Friday, January 20, 2017
Share this article: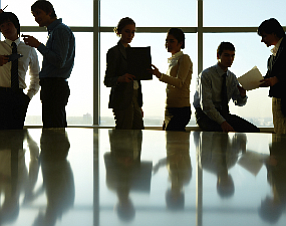 Orange County's unemployment rate fell to 3.5% in December from a revised 3.7% in November despite a net loss of jobs month-over-month.
The jobless rate, which isn't seasonally adjusted, was down from an estimated 4.1% rate a year earlier, according to the state Employment Development Department.
Local employers cut a total of 2,100 nonfarm jobs from a base of about 1.61 million. Cuts in construction and professional services were mostly offset with increases in trade, transportation and utilities and financial activities.
Construction-related jobs were cut by 2,300, down 2.3%, with declines across all subsectors. Jobs related to construction of buildings were cut 1,600, down 7.9%; heavy and civil engineering construction slashed 100 positions, down 1.1%; and specialty trade contractors let go of 600 positions, down 0.8%.
Professional and business services dropped 1,700 jobs, down 0.6%. Over 90% of the cuts were in administrative and support services, which includes temporary search firms. Educational and health services reported a loss of 1,200 jobs, down 0.6%.
Increases of 3,500 jobs in trade, transportation and utilities, up 3.5%, and a gain in 1,700 jobs in the financial activities sector, up 1.5%, minimized the local losses.
California's unadjusted unemployment rate was 5% in December, unchanged from November, and down from 5.7% a year earlier. The unadjusted U.S. rate was 4.5%, up slightly from a revised 4.4% in November, but down from 4.8% a year earlier.
The more widely reported seasonally adjusted numbers put California's jobless rate at 5.2% in December and the nationwide rate at 4.7%.