Building Materials Firm Files for IPO
Tuesday, January 17, 2017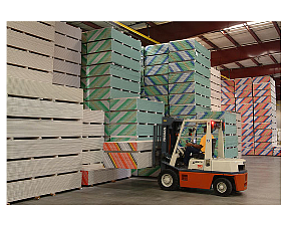 Foundation Building Materials Inc., a Tustin-based distributor of wallboard and suspended ceiling systems, among other items, has filed for an initial public offering.
The company's looking to raise up to $100 million in the IPO, according to documents filed with the Securities and Exchange Commission.
Proceeds would be used to pay debt, and for working capital and other general corporate purposes. The company counted more than $700 million of debt as of last September, regulatory filings show.
It intends to list its common stock on the New York Stock Exchange under the symbol "FBM."
Lone Star Funds, a Dallas-based private equity firm, would continue to be the company's largest investor after the IPO, filings show.
Foundation was founded in 2011, and has pursued an aggressive acquisition strategy since then, particularly over the past three years. The company began with a single branch in Southern California, and now counts 210 branches across the United States and Canada.
Its net sales in 2013 were $113.7 million; Foundation reported pro forma net sales of $1.4 billion for the nine months ended September 30, 2016.
It's main line of business consists of distributing wallboard, metal framing, suspended ceiling systems and other products to contractors who install them in commercial and residential buildings for both new construction and repair and remodeling projects.