Oakley Parent Sets $49B Merger
Monday, January 16, 2017
Share this article: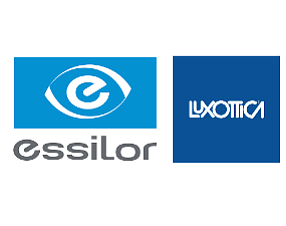 Oakley Inc.'s Italy-based parent, Luxottica Group SPA, plans to combine operations with Essilor International S.A. in France, pending regulatory and shareholder approval.
The $49 billion deal, expected to close in the second half of the year, will create "EssilorLuxottica," with total revenue of about $16 billion and more than 140,000 employees. Luxottica's Executive Chairman Leonardo Del Vecchio will serve as executive chairman and chief executive, while Essilor Chairman and Chief Executive Hubert Sagnières will be appointed executive vice-chairman and deputy chief executive of the new entity.
"With this agreement my dream to create a major global player in the eyewear industry, fully integrated and excellent in all its parts, comes finally true," Del Vecchio said in a statement. "The marriage between two key companies in their sectors will bring great benefits to the market, for employees and mainly for all our consumers. Finally, after fifty years, two products which are naturally complementary, namely frames and lenses, will be designed, manufactured and distributed under the same roof."
Luxottica ended 2015 with revenue of approximately $9.38 billion, about 80,000 employees and retail network of some 7,800 stores. Essilor, designer, manufacturer and marketer of a wide range of lenses, reported revenue of more than $7 billion in 2015 and employs 61,000 people worldwide. It has "32 plants, 490 prescription laboratories and edging facilities, as well as five research and development centers around the world."
Foothill Ranch-based Oakley has estimated revenue of $1.5 billion in annual revenue and a reported 2,000 employees in Orange County.