Carrick Invests in Virginia
Friday, January 13, 2017
Share this article: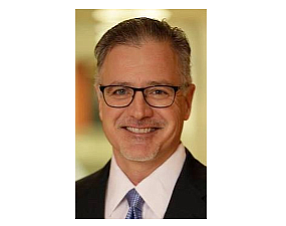 Carrick Capital Partners in Newport Beach invested $22 million in Perfect Sense Inc. in Reston, Va.
Carrick invests in business-to-business technology companies with revenue of $20 million to $100 million, with annual growth rates faster than 15% in markets of at least $1 billion.
Perfect Sense develops software for web and mobile publishing platforms, online revenue programs, metrics dashboards and personalized, targeted content delivery. Perfect Sense will use the funds to for product development and hiring sales and marketing staff.
Carrick Capital is Perfect Sense's first institutional investor; Carrick cofounder and co-managing director Marc McMorris will join Perfect Sense's board of directors.
"We are excited to work with Perfect Sense and to help them expand their penetration into a market that desperately needs a modern, flexible approach to driving dynamic, engaging user interactions." Mark McMorris said.
Separately Carrick named Paul Zolfaghari to its board.
Zolfaghari is the former president of MicroStrategy Inc. in Virginia, a publicly traded maker of enterprise analytics, mobile and security software.
"We are confident the depth of his knowledge and expertise will be transformational for many of our portfolio companies," said Carrick cofounder Jim Madden.