New Operator for GG Knitting Mill
Thursday, January 12, 2017
Share this article: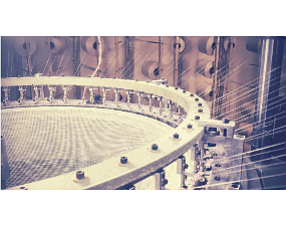 Broncs Inc. in Compton has reached an initial deal with American Apparel LLC to take over the lease for its textile facility in Garden Grove, according to news reports.
Executives of the company could not be reached, and it remains unclear whether they plan a move to Garden Grove or view the facility as room for expansion.
The knitting and dye house employs 332 workers. Los Angeles-based American Apparel, which was known for its commitment to domestic manufacturing, in November filed for Chapter 11 bankruptcy in U.S. Bankruptcy Court in Delaware. It had notified the state Employment Development Department that it would lay off the local workers in early January, along with 959 workers in South Gate, and 2,166 workers at its L.A. headquarters.
Montreal, Canada-based Gildan Activewear Inc. purchased American Apparel's assets and intellectual property in a bankruptcy auction for $88 million this week. Gildan did not assume leases for the retailer's 193 stores or its three manufacturing facilities.
Broncs, which operates as Wescoast Textile, was founded by Joel Chun in 1994. It specializes "in many kinds and style of fabrics."