JWA Traffic Up 3%
Thursday, January 12, 2017
Share this article: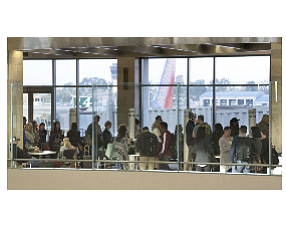 John Wayne Airport served 918,000 passengers in October, up 3% compared with October 2015's 891,000.
There were 11,564 flights in October—up 1% year-over-year from 11,437 flights.
The international passenger total was about 30,000, up 24% compared with the same period last year, when 24,000 international passengers passed through JWA's gates.
International flights were up 17%: 165 flights compared with 141 flights a year ago.
The three busiest carriers in October by passenger count were Southwest Airlines with about 416,000; American Airlines with about 143,000; and United Airlines with about 121,000.