Developer Sets SJC Hotel Date
Tuesday, January 10, 2017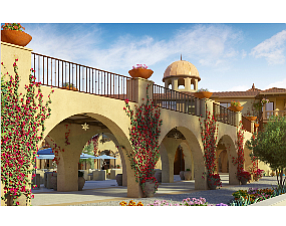 Stratus Development Partners in Newport Beach said its Hotel Capistrano project will open in summer 2018. The hotel was approved by San Juan Capistrano's planning commission and city council last fall.
San Francisco-based Kimpton Hotels & Restaurants will manage the 102-room boutique property; it also runs the Kimpton Shorebreak in Huntington Beach.
Planned amenities include a farm-to-table restaurant, rooftop bar, and a pool, courtyard and garden.
The property is on about three acres in the city's downtown, near Historic Town Center Park. Landowner Steve Oedekerk is a screenwriter whose credits include the films Patch Adams and Bruce Almighty.
Stratus has developed hospitality and other properties in Orange County, along the California Coast, and in Dallas and Boston.