Biolase CFO Resigns
Tuesday, January 10, 2017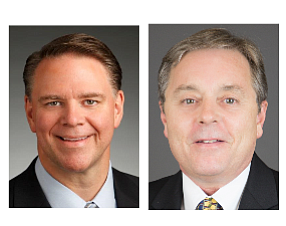 Biolase Inc. in Irvine said Chief Financial Officer David C. Dreyer will resign effective Jan. 13 for "personal reasons unrelated to the company's financial condition."
Dreyer will "pursue other opportunities" while Biolase seeks a new CFO.
President and Chief Executive Harold Flynn, Jr., will in the interim oversee investor relations; daily financial duties will be handled by other Biolase executives.
"We have made substantial progress in building Biolase into a more disciplined and efficient commercial enterprise, and we thank David for his positive contributions to these efforts," Flynn said in a statement.
Biolase makes and sells laser systems and imaging equipment used in dentistry and medicine. It's sold about 33,000 laser systems in more than 90 countries. The company traded recently at a $110 million market cap.