RIP, South Coast Plaza's Escher
Monday, January 9, 2017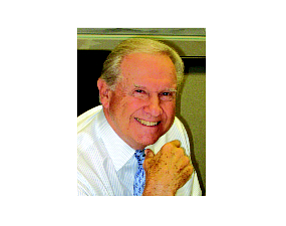 Werner Escher, South Coast Plaza's executive director of domestic and international markets has died after a battle with cancer.
Escher, 85, spent nearly 50 years promoting the center in Costa Mesa as a luxury shopping destination to overseas visitors.
"The Segerstrom family and South Coast Plaza employees are grieving the loss of a beloved and esteemed colleague," Debra Gunn Downing, spokeswoman for the retail property, said in a statement. "Werner Escher personified the best of South Coast Plaza and was larger than life."
Gunn said Escher, "focused on excellence, was adept at navigating diplomatic issues and made friends all over the world while promoting South Coast Plaza. He was loyal and dedicated, spending more than half of his life working for the company. We are immensely thankful for all he has done and accomplished and are grateful to his wife Diane and their family for the time he spent [here]."
Escher joined South Coast Plaza in 1968, after working as head of marketing at Douglas Missile Space Systems in Santa Monica.
Escher's entry in the Business Journal's inaugural OC 500 was in the Hall of Fame section.