Montage Hotels Takes New Name
Monday, January 9, 2017
Share this article: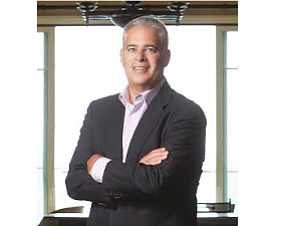 Hospitality manager Montage Hotels & Resorts in Irvine changed its name to Montage International. The Montage Hotels & Resorts brand is now the name for a division of the company, along with other units in its portfolio that include Pendry Hotels, and Montage Residences.
Montage Hotels & Resorts now refers to the company's high-end resorts, such as the flagship Montage Laguna Beach.
Pendry Hotels is the company's lifestyle urban hotel brand, which also hits at a slightly lower price point: $300 to $400 a night compared with Montage Hotels & Resorts rates that can run $500 a night and up.
Montage Residences are the single-family properties available at Montage Hotels & Resorts' locations.
The company also runs golf courses.

Its overall management portfolio includes Montage-branded resorts in California, Hawaii, Utah and South Carolina, and an additional resort under construction in Mexico. Two Pendry properties it will run are scheduled to open this spring in San Diego and Baltimore. Golf courses include layouts in Montana and South Carolina.
Chairman and Chief Executive Alan Fuerstman retains his titles and roles at Montage International.
The company projects revenue of some $400 million in 2017 and said its Montage Residences are worth $1 billion.