New President, CFO for Raj Swim
Thursday, January 5, 2017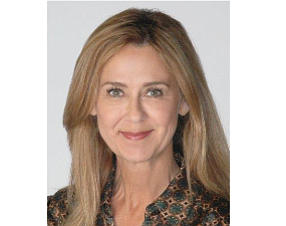 Privately held RAJ Swim in Tustin hired Brenda West as its new president, making her the first person outside the swimwear maker's founding family to hold the position.
West served in a similar role at Manhattan Beachwear Inc. in Cypress for the past eight years.
"We've respected Brenda's achievements for many years as a competitor and couldn't be happier that she has joined Team RAJ" said Lisa Vogel, who is a co-owner and co-chief executive of the company, along with her brother, Alex Bhathal. The duo previously also shared the president title.
RAJ Swim makes and markets swimwear for Ella Moss, Splendid, Nautica, Reef and other brands, and also designs and produces its own labels, including Luxe by Lisa Vogel, Next, Athena, Basta Surf and VYB. The company's revenue is estimated at around $300 million.
The hire of West came with the addition of Steven Brink as chief financial officer and chief operating officer of Raj. The move is an Orange County homecoming for Brink who was chief financial officer at Huntington Beach-based Quiksilver Inc. from 1996 to 2007, and more recently served as CFO and COO at NYDJ Apparel LLC in Los Angeles.
"Raj Swim has a tremendous manufacturing history as well as an excellent vision for how to move forward in today's changing marketplace," Brink said in a statement. "I'm very excited to be joining a solid team, and I'm looking forward to being part of the company's future."
Brink replaced former CFO Joseph Binotto, who in July joined Human Touch LLC in Long Beach.
The executive appointments are "part of the long-term organizational strategy to align the business and continue to drive growth," according to a statement issued by the company, which will mark its 50th anniversary this year.
A Manhattan Beachwear spokesperson said that a search is underway for West's replacement. The company hired Kevin Mahoney as chief executive in August. He took over for founder Allan Colvin, who retired from day-to-day duties at the swimwear designer and manufacturer.
Manhattan's proprietary brands include La Blanca, 24th & Ocean, The Bikini Lab and Maxine of Hollywood. It also designs, manufactures and markets under licenses for Lucky Brand, Kenneth Cole New York, Kenneth Cole Reaction, Polo Ralph Lauren, Lauren Ralph Lauren, Trina Turk, Nanette Lepore and Hobie Swim.