Automakers Grew Sales in 2016
Wednesday, January 4, 2017
Share this article: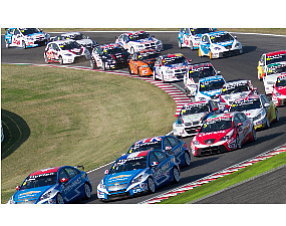 Orange County-based automakers trailed the national sales pace in December, even as most notched gains for the year, according to New Jersey-based market researcher Autodata Corp.
U.S. auto sales totaled 1.7 million cars and light trucks for the month, up 3.1% year-over-year.
Hyundai Motor America Inc. in Fountain Valley posted its seventh consecutive year of record U.S. sales with 775,005 vehicles, a 1.7% increase from its 2015 total. Its December sales were down 1.9% to 63,508 cars and SUVs. Hyundai's figures include sales by Genesis Motors USA in Fountain Valley, which sold 1,733 vehicles in December, bringing its 2016 total to 6,948.
Kia Motors America Inc. in Irvine also reported all-time best annual sales: 647,598—a 3.5% increase over 2015. It sold 54,353 vehicles last month—about the same as a year earlier.
"Kia will be on the offensive once again in 2017 with several new products in the pipeline that will continue challenging everything people think they know about this brand, starting with a major world debut next week in Detroit," Kia Chief Operating Officer Michael Sprague said in a statement.
Mazda North American Operations in Irvine reported U.S. sales of 28,754 vehicles last month, a 1.8% decrease from December 2015. The automaker's crossover/SUV lineup—CX-3, CX-5 and CX-9—posted an increase of 13.6% for the month. Its annual sales added up to 297,773, down 6.7% over 2015.
"In 2016, we developed a more defined focus on brand value management, which steered our business away from fleet sales and incentive pricing," Mazda President and Chief Executive Masahiro Moro said in a statement. "Rather than chasing sales simply for the sake of growth, we will continue to focus on transforming our business operations to deliver an experience that will result in higher customer and dealer loyalty, improved long-term residual value and increased satisfaction at all levels of our business, independent from sales volume numbers."
Cypress-based Mitsubishi Motors North America Inc.'s December car and SUV sales added up to 7,383, down 6.4%. It sold 96,267 last year—its best year-end total since 2008, and a 1% increase compared to 2015. Sales of the three-row CUV Outlander were up 39.5% year-over-year to 26,576.
U.S. auto dealers sold 17.55 million vehicles last year, a slight uptick of 0.4% compared to 2015.