Confie Grows in Southwest
Tuesday, January 3, 2017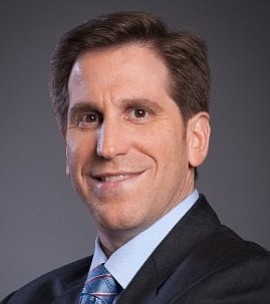 Confie Seguros bought Auto Insurance America Corp. on undisclosed terms.
Confie is a Huntington Beach-based national broker of personal and commercial insurance; it's a portfolio company of ABRY Partners in Boston and lists Hackensack, N.J., as an administrative headquarters.
Auto Insurance America provides non-standard auto insurance in Nevada, New Mexico and Arizona, its website said, and it was owned by Western National Mutual Insurance Co. in Edina, Minn.
The acquisition extends Confie's Southwest reach following the purchase of Oasis Insurance in Mesa, Ariz., in December, with entry into Reno, Nev., and New Mexico, a new state for the broker.
Executive Chairman Mordy Rothberg said, "we continue to identify opportunities that will further build our presence in the … Southwest."
ConfieSeguros Holding Corp. is a consistently aggressive acquirer of insurance companies under ABRY, which invests in late-stage growth companies that have "subscription-like" revenue and are in industries with high barriers to entry.
It completed at least 14 acquisitions in 2016 and has more than 700 offices nationwide, with 4,400 employees and some $500 million in revenue.
A Reuters news report in late-2015—when ABRY was reportedly considering an auction of the broker that could value it at $1.6 billion—estimated 2016 earnings before interest, taxes, depreciation and amortization would be about $150 million, with none of the 2016 acquisitions accounted for in that.
Confie operates in 18 states in the West, South, Midwest and Northeast and wants to expand into the Mid-Atlantic—including entry into Georgia, Virginia and North Carolina—its website said.
ABRY in August formed a joined venture with insurance giant AIG in New York; AIG put a controlling stake in NSM Insurance Group, an insurance program administrator in Conshohocken, Pa., into the deal, which is majority-owned by ABRY.
NSM has also been a buyer of insurance industry companies, a press release said.