Aitken New Chapman Board Chair
By Paul Hughes
Tuesday, February 28, 2017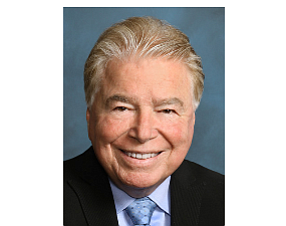 Chapman University said attorney Wylie Aitken is its new chairman of the school's board of trustees.
Aitken is a trial lawyer, founding partner of Aitken Aitken Cohn in Santa Ana, and member and former board chair for the Democratic Foundation of Orange County
He's been a Chapman trustee since 2004. Aitken and his wife Bette have donated to the school's Fowler School of Law, Musco Center for the Arts, and an eponymous visiting professorship, among other projects.
The Aitkens were Chapman's "citizens of the year" in 2014.
The chairmanship runs for a two-year term.
"Wylie brings to the table … tremendous vigor and energy—he has always been one of the more active members of our Board of Trustees," said Chapman President Daniele Struppa.
Aitken noted his "opportunity to assist in helping shape the future of such a great university."
The Aitkens also support various local institutions and organizations, including Segerstrom Center for the Arts, South Coast Repertory, and Mission San Juan Capistrano.
They have three children—all attorneys—and 11 grandchildren.