Craig to Chair New Majority
Thursday, February 23, 2017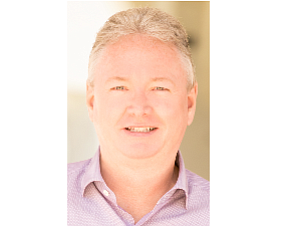 Retail developer Steve Craig has been named chairman of New Majority California's Orange County Chapter.
The political organization, founded in 1998, bills itself as "a permanent counter-balance to entrenched special interests that block meaningful reform in California," and supports "local and national inclusive, fiscally conservative candidates and causes, as well as those that further the goal of expanding the Republican Party."
Its founding members include Ambassador George Argyros, Larry Higby, Gary Hunt, General William Lyon, Mark Chapin Johnson and Tom Tucker.
Craig is chief executive of Newport Beach-based retail developer Craig Realty Group, which owns the Outlets at San Clemente and Citadel Outlets in Los Angeles County, among other properties. He has been a member of New Majority California's board of directors since 2015.
Craig takes the chairman's post over from Mike Hayde, chairman and chief executive of Irvine-based real estate developer Western National Group.
Craig is "highly regarded for his tremendous work ethic, great business sense and passion for politics," Hayde said, and will be "an aggressive leader who will work hard for our members as we support business friendly candidates and causes."
"I'm honored to serve in this leadership role for New Majority," Craig said in a statement. "I look forward to working with our members and other chapters to broaden the appeal of the Republican Party and support candidates and causes that will make government leaner and more efficient for everyone."