Avenu Medical Raises $13M
By Sherry Hsieh
Monday, February 20, 2017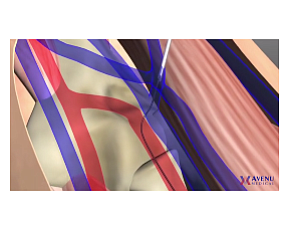 Avenu Medical Inc. in San Juan Capistrano has raised about $13.1 million through private placement, according to filings with the Securities and Exchange Commission.
The development-stage medical device maker has set a target of $16.1 million for the funding, according to filings.
Avenu develops single-use, image-guided catheters for hemodialysis patients. Its Ellipsys Vascular Access System makes minimally invasive fistula—an access point created by joining an artery and a vein in the arm.
Hemodialysis is a treatment for kidney failure that requires a minor surgery to access patients' arteries and veins, allowing blood to travel through soft tubes to the dialysis machine where blood is cleaned and returned to patients.
The current standard of surgical fistula was established in 1966, with limited advancement since its inception.
Avenu received European CE Mark approval and completed patient enrollment for third-phase clinical trials in the U.S. last summer. Avenu was founded in 2010, and formerly known as Caymus Medical Inc.
It has no revenue to date, according to SEC filings.