JWA November Traffic Up
By Paul Hughes
Thursday, February 9, 2017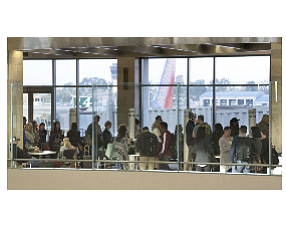 John Wayne Airport reported 865,000 passengers flew in and out of the airport in November, up 3.5% year-over-year.
The airport has served 9.63 million passengers year-to-date, up 4.9% year-over-year from 9.18 million.
It's on track to record about 10.5 million passengers for 2016, about 5% more than in 2015.
There were some 3,765 commercial flights in November, up 7.9% year-over-year.
International passengers totaled about 30,000, up 7.5% year-over-year. International flights were down 3.5% to 150, from 156.
Year-to-date there have been about 323,500 international passengers on 1,812 flights, up about 24% and 33%, respectively.
The three busiest airlines at JWA in November based on passenger count were Southwest Airlines, with 416,000; American Airlines, with 136,000; and United Airlines, with 109,000.