Bank's Shares Jump After Report
Thursday, February 9, 2017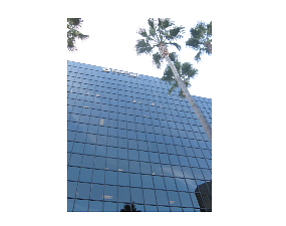 Shares of Irvine-based Banc of California Inc. soared after the bank issued a statement saying an independent investigation exonerated the company of accusations by a blogger.
WilmerHale, a law firm with no prior relationship with the company, reported to the board that there were no legal violations, and that Jason Galanis had no indirect or direct control or undue influence over the company, Banc of California said in a statement. The company also said the inquiry found no loan, related party transaction, or any other circumstance had impaired the independence of any director.
"We've taken steps in recent weeks to improve governance and enhance our board, and we are committed to continuing this effort," Chairman Robert D. Sznewajs said in the statement.
Shares rose 22% to $19.60. The shares had reached a 52-week high of $23.24 in September prior to the allegations made by an anonymous blogger on the Seeking Alpha website.

The tumult started in October when the bank said in a press release that its board of directors initiated an independent inquiry the blogger's allegations of improper connections between bank executives and Galanis, a convicted felon said to have ties with organized crime. The bank retracted that claim last month, saying that the investigation had been conducted on an internal basis by management and the board hired WilmerHale to conduct its own report.
Chief Executive and Chairman Steven Sugarman resigned at the same time, and the company announced on the same day that the Securities Exchange Commission had started its own investigation. Sznewajs today said the company is conducting a CEO search both inside and outside the company.
Chad Brownstein, a co-founder of the bank and vice chair, announced this week that he is retiring from the seven-member board. Brownstein, who had joined the board in 2011, was the lead independent director.
The company appointed a new director, Richard Lashley, who is co-founder of PL Capital Advisors LLC, which owns 6.9 percent of the company's shares.
Director Halle J. Benett, who in December said he wouldn't seek re-election, reversed course and said he does want a board seat, the company said in a filing this week.