MANUFACTURING: INDUSTRY'S 'WILD WEST' SCHEDULED TO GO LEGAL
Local Marijuana Cos. Prep for New Year
Wednesday, December 27, 2017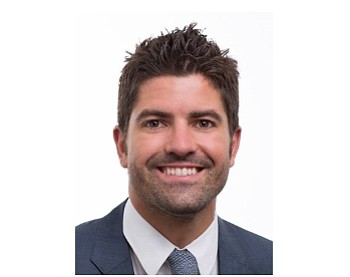 Cannabis Hub
Two large OC cities are the exception.
Costa Mesa has approved some medical marijuana businesses, such as research facilities, but not dispensaries.
Santa Ana has gone full-bore and is permitting 20 dispensaries and maybe more.
10 Spot Collective, a Santa Ana dispensary that provides medical marijuana, will probably expand from 20 to 25 employees because of the legalization, General Manager Sydney Sellberg said.
The new law will force new rules on the dispensary, such as an edible being limited to 100 milligrams of marijuana extract rather than the typical 1,000 milligrams, Sellberg said.
She isn't sure what customers' reaction will be on Jan. 1—yes, the dispensary will be open. City regulations limit hours to 7 a.m. to 11 p.m.
"I'm guessing it will be a normal day," Sellberg said. "We are growing."
Terra Tech is investing about $18 million in buildings and another $14 million in capital expenditures in Santa Ana alone.
"Santa Ana is trying to position itself as the cannabis hub of Southern California," Peterson said. "They are trying for first-mover status."
Industry Size
The medical marijuana industry has been around $2 billion a year in California, and with recreational now legal, the industry may more than double to $5 billion in 2018 and eventually rise to $12 billion in coming years, Kovacevich estimated.
This quasi-legal industry must learn things that regular businesses know: processing payrolls, paying taxes and conducting audits.
"The mom-and-pop businesses might not have a ton of experience—there's a huge learning curve," Terra Tech's Peterson said. "There is a lot to ramp up."
He said it's still difficult to find attorneys and real estate because of the stigma.
Kovacevich has noticed an "uptick" in the quality of services provided in the industry, such as legal firms to handle litigation, technology startups to develop tracking systems, and manufacturers selling automation equipment to roll joints.
Cash Problem
The biggest issue is cash.
Federal law prohibits banks from accepting the cash since marijuana is still a federally controlled drug. As a result, industry experts fear more robberies and fraud.
Some have suggested credit unions or a state-owned bank might resolve the problem.
"That issue is front and center. The market is about to open up, and it has not been solved," Peterson said.
Ironically, even the state government doesn't accept cash as payment for taxes. If there's "undue hardship," an exemption may be granted, which is happening in the industry, Zimmerman said.
In the meantime, Zimmerman's MGO firm offers a service to collect cash called The California Cannabis Tax Collection Solution. Since many armored car services cannot participate because they have federal contracts that ban them from the cannabis industry, the accounting firm uses a third-party supplier that doesn't have federal contracts, meets the necessary insurance requirements, and has access to bank facilities.
"There's tremendous opportunity for all types of businesses," Zimmerman said.
Prev Next