MANUFACTURING: INDUSTRY'S 'WILD WEST' SCHEDULED TO GO LEGAL
Local Marijuana Cos. Prep for New Year
Wednesday, December 27, 2017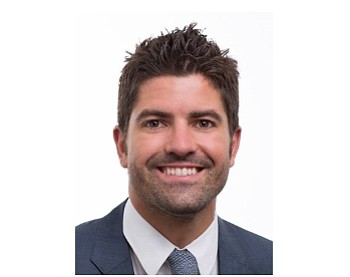 New Year's Day will be more than just a party for some Orange County businesses. They're gearing up for the day California legalizes recreational marijuana.
Irvine-based Terra Tech Corp. (OTC: TRTC), a supplier of medical cannabis and related products, is hiring as many as 250 people in California in the coming year, almost doubling its current workforce of 300. It plans to invest about $32 million in facilities in Santa Ana.
"We got a lot of stuff going on," Chief Executive Derek Peterson said.
"It's been the Wild West in California. There wasn't much framework for people to get into the industry. We're going from a lax environment to a highly regulated environment. The biggest thing is the administrative burden that wasn't present. Everyone's gearing up for operations."
To be sure, large accounting and legal firms and certainly banks are staying away from the industry, citing federal regulations and reputational risks. That absence is creating a space for smaller service suppliers, like accountants, to enter the market.
"We're probably one of the largest firms that have entered this space," said Jon Zimmerman, director of business development for Cannabis Advisory Services at Macias, Gini & O'Connell LLP, a Sacramento-based accounting firm with an office in Newport Beach and the auditor for Terra Tech.
Zimmerman provides advice to cities including Santa Ana to help them understand the law, implement safety rules, and efficiently collect taxes. The accounting firm offers "a suite of proven solutions" to help investors and agencies navigate the budding industry.
"This industry uses the same services as the majority of business," said Zimmerman. "They need all the traditional business services."
Legal Bags
Kush Bottles Inc. (OTC: KSHB), which supplies paraphernalia to the industry, such as child-proof bottles and specialty bags, is expecting a three- to fourfold increase in California sales next year, up from $3.86 million in fiscal 2017.
"There's a lot of excitement in California," Chief Executive Nicholas Kovacevich said of legalization.
The company's quadrupling its sales force from four to about 16, he said. It sold about five million marijuana-legal bags last year, a number that could increase fivefold this coming year. That may become a major choke point in the industry, he said.
To become legal, businesses must follow a host of new rules.
Perhaps most important is initial approval from local cities where they're based before applying for state approval.
Most OC cities have prohibited the industry. When Kush Bottles bought a building in Garden Grove, officials gave a license after being assured it sells only paraphernalia and not cannabis itself, Kovacevich said.
Prev Next