JWA November Traffic, Flights Up
Friday, December 22, 2017
Share this article: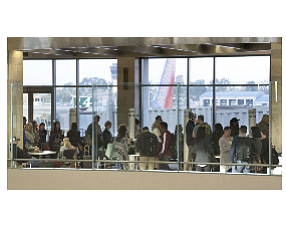 John Wayne Airport passenger traffic and commercial flights in November were each up 0.9% year-over-year.
The passenger count was 893,000 on about 3,800 commercial flights.
The year-to-date passenger count was down 1.1% to 9.52 million; commercial flights were down 1.4% to about 41,000.
International passenger counts and flights for November and year-to-date were down 37% to 45%.
The three busiest carriers by passenger count at JWA last month were Southwest Airlines with 366,000, American with 138,000, and United with 135,000.