New Boss for Visit Dana Point
Wednesday, December 20, 2017
Share this article: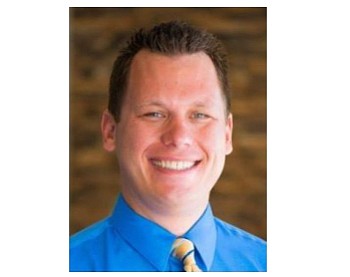 Jonny Westom was named executive director of Visit Dana Point, to replace Sean Keliiholokai.
Weston had been executive director of Sonoma Valley Visitors Bureau since June 2015, a local news report said. Westom's and his wife's families live in Southern California.
"I look forward to working with the community to further promote Dana Point as a premier travel destination," Westom said by email.
"He will be a valuable asset to the growth and awareness of [the city]," said Jim Samuels, Managing Director of Laguna Cliffs Marriott Resort & Spa, by email.
Much of Westom's recent work in Sonoma involved tourism recovery efforts following wildfires in the area.
Keliiholokai in September joined Visit West Hollywood as vice president of business development; he had been at Visit Dana Point for about 14 months.
The local group was formed in May 2016 by the city's four largest hotels—Laguna Cliffs; DoubleTree Suites by Hilton, Doheny Beach; Monarch Beach Resort; and Ritz Carlton, Laguna Niguel—and Keliiholokai was its first executive director.
It markets the city for business and tourism and is funded by a $3 bed tax that raises about $1 million a year from member hotels.