Another Top Executive Leaves Allergan
Tuesday, December 19, 2017
Share this article: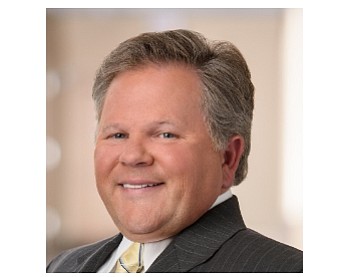 Allergan PLC (NYSE: AGN) Chief Operating Officer Robert Stewart will resign to become president and chief executive officer of Amneal Pharmaceuticals LLC starting January 25, according to filings with the Securities and Exchange Commission. Stewart will be replaced by Wayne Swanton, who currently serves as senior vice president of global operations at Allergan.
Shares of Allergan traded at $170 per share for a $57 billion market cap, off 0.5% on the change in its No. 2 executive, just behind CEO Brent Saunders.
Stewart joins Amneal ahead of an expected merger—Paterson, N.J.-based Amneal will combine with Impax Laboratories Inc. (Nasdaq: IPXL) in Hayward. That is expected to wrap up in the first half of 2018 and create the fifth-largest generics company. Stewart will serve as president and chief executive of the combined company, to be named Amneal Pharmaceuticals Inc. He will also become a board member.
Impax Chief Executive Paul Bisaro, formerly Actavis PLC chief executive and chairman at Allergan when it merged with Actavis, will become executive chairman of the combined company; Amneal's Co-Chief Executives and Co-Founders Chirag and Chintu Patel will serve as co-chairmen.
Stewart will work closely with the Patels in leading Amneal's current business and "will play a key role in guiding and pre-integration planning work for the [merger]," according to an Amneal press release.
Stewart's departure from Allergan comes after a tough couple of months for the company following its controversial announcement to license Restasis patents to the Saint Regis Mohawk Tribe in September. Around the same time, its Chief Financial Officer Teresa Hilado announced that she plans to retire as soon as the company can find a successor. Hilado is presently #4 on Allergan's executive leadership chart.