Impac Hires loanDepot Vet
Thursday, December 14, 2017
Share this article: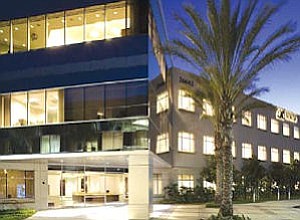 Irvine-based Impac Mortgage Holdings Inc. (NYSE: IMH) hired a longtime mortgage expert from larger rival loanDepot Inc. of Foothill Ranch.
Rian Furey will be Impac's president of direct lending, a new position charged with expanding the company's Cashcall Mortgage platform.
Furey had worked at loanDepot since 2014, his latest job as chief administrative officer. In prior years, he worked as chief operating officer at both Greenlight Loans and Lendingtree Loans; vice president of capital markets at Discover Financial Services; and as a sales leader at GE Commercial Finance. He graduated in finance in 1998 from the University of Portland.
Impac originated $9.7 billion in retail mortgage loans last year, making it No. 15 in the U.S., according to Inside Mortgage Finance magazine. LoanDepot ranked third last year with $32.4 billion in loans.
Impac shares have fallen 35% from 52-week high in May, and it now has a $233 million market cap.