Island Hotel Changes Name
Friday, December 8, 2017
Share this article: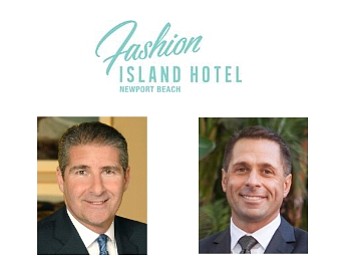 Island Hotel changed its name to Fashion Island Hotel.
The high-end hotel and glitzy shopping center are within walking distance of each other. Both are owned by Irvine Company. All three are in Newport Beach.
Elements of the switch include integrating amenities and activities between the hotel and the mall with trunk shows, personal shoppers, gift cards, and a trolley that will travel between the two. New food and beverages at the hotels will also reflect the switch.
Adding the word "fashion" to the high-end hotel's name "bolsters the alignment between these two important properties," especially their "luxury destination" elements, said Ralph Grippo, president of Irvine Co.'s resort properties division.
It "reinforces our location and personality," said Gerard Widder, general manager of the 295-room hotel.
Irvine Co. has been marking out three levels of the hospitality market with their hotels—Resort at Pelican Hill, Fashion Island Hotel, and Hotel Irvine—to attract the luxury guest; the higher-end business traveler or tourist; and the wider corporate market and lifestyle travelers and locals, respectively, and combining the three under the term "Coastal Collection."
Grippo oversees the hotels, and Irvine Co.'s golf courses and marinas.